II International Conference
Cross-Cultural Communication Strategies in the Modern World: Culture, Education, and Policy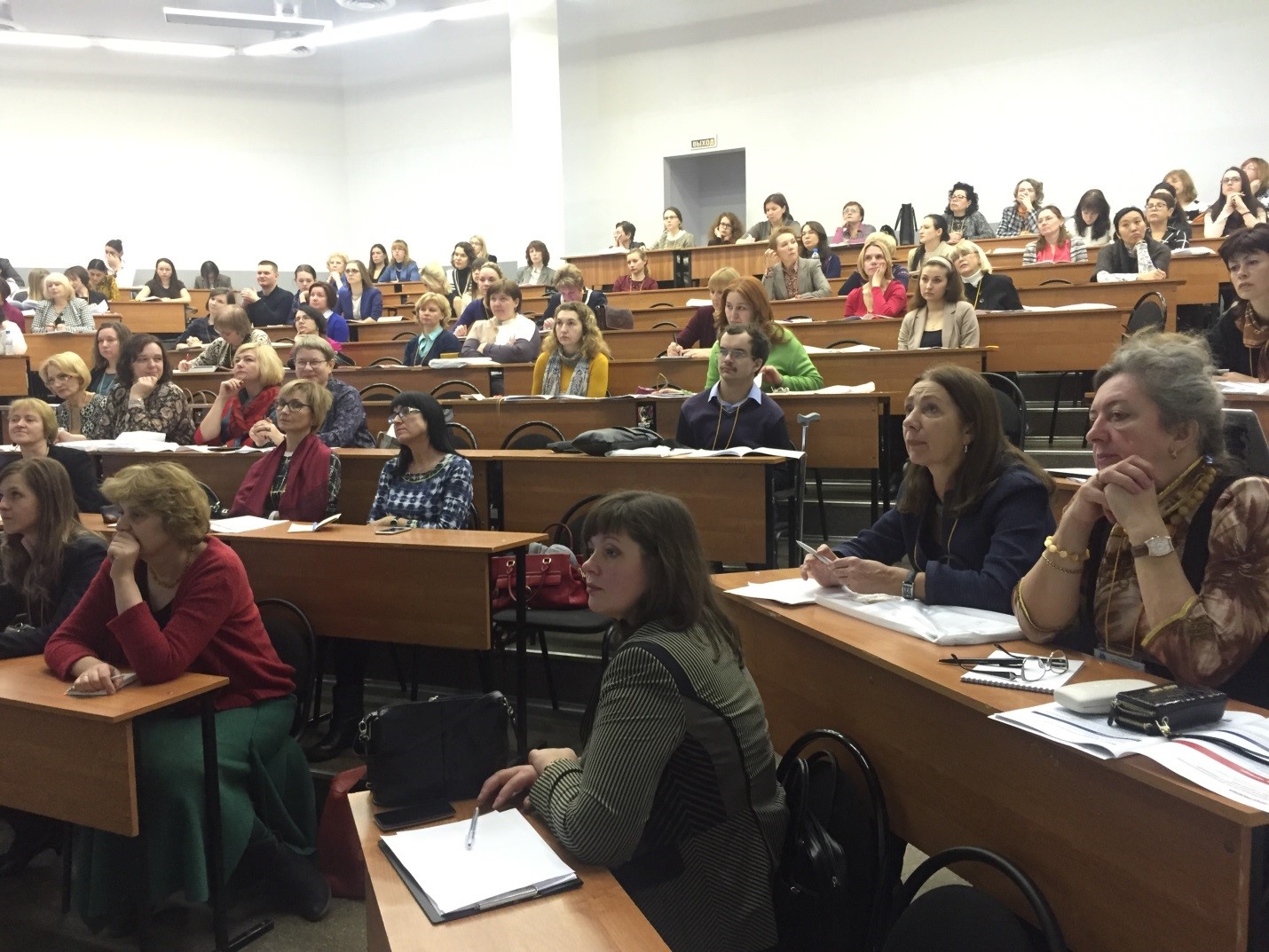 To provide an opportunity for educators to exchange and promote ideas on educational excellence, the Foreign Languages Department of the National Research University Higher School of Economics holds its second international conference, "Cross-Cultural Communication Strategies in the Modern World: Culture, Education, and Policy." The conference will be held on 1-2 December 2016 in Moscow, Russia.
The mission of the conference is to invite practitioners and scholars from educational contexts worldwide to share their experiences and original research on a wide range of topics and recent trends in foreign language education, linguistics, and intercultural communication. Proposals are welcome from all those wishing to advance professional expertise and inform future directions of research and development in these broad areas.
The types of sessions will include plenary sessions, theme sessions, and round table discussions. Participants will be able to contribute their insights in the teaching of English, French, German, Spanish, and other languages. A special theme will explore the role of foreign language education in the context of lifelong learning.
We are kindly welcoming undergraduate and graduate students to participate in the Young Researchers Section.
Conference Themes:
Linguistic Issues in Cross-Cultural Communication  

Applied Linguistics: Current Issues and Future Prospects 

Mediation and Translation Across Cultures

Mass Media and Their Impact on Cross-Cultural Communication

Cross-Border Collaboration in Academia

Linguistic Issues in Foreign Language Teaching 

Cross-Cultural Competencies in Foreign Language Acquisition

Competency-Based Approach to Foreign Language Teaching and Testing.
Selected presentations will be recommended for publication in the peer-reviewed Journal of Language and Education.